'The past was certainly important to Edinburgh. The city fed on its past like a serpent with its tail in its mouth' The Black Book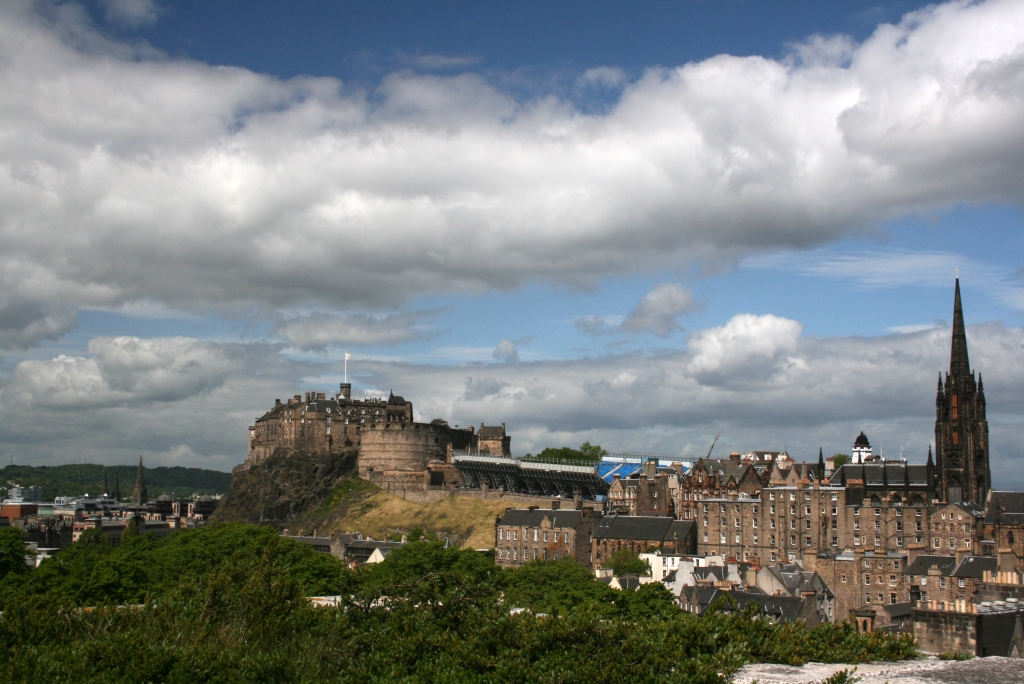 There is more to Edinburgh than its history, architecture and summer festivals. Scratch the surface and you will find its dark side – tales of witchcraft, ghosts, murder, war and death – as relevant today (though not quite the body count) as during the sixteenth century when it first became Scotland's capital. Still heavily residential and somewhat claustrophobic, Edinburgh is a city the size of a town that thinks like a village – everyone knows your business; it's the ideal backdrop for a detective novel.
It was James Ellroy who called Ian Rankin 'The King of Tartan Noir'. What Charles Dickens did for London and Colin Dexter did for Oxford with Inspector Morse, Ian Rankin has done for Edinburgh with his Inspector Rebus novels. The stories are steeped in both the splendour and squalor of this beautiful city, drawing on its dark history as inspiration for the crimes that the cynical and world-weary Inspector Rebus tackles. It is as if the city is a character in each novel, its brooding presence providing a subtext to the stories.
Edinburgh is a Jekyll and Hyde city. Good and bad; old town and new town; have and have-nots: Edinburgh's split personality is nothing new. Ian acknowledges that his early Rebus novels were re-workings of Robert Louis Stevenson's The Strange Case of Dr Jekyll and Mr Hyde, the classic portrayal of duality published in 1886, which although set in London is acknowledged to be a very 'Edinburgh' book. Stevenson was fascinated by the idea of a split persona and his most famous story drew on real-life characters such as Deacon William Brodie, gentleman by day, criminal by night, and Thomas Weir, preacher-turned-warlock and not forgetting the crimes of bodysnatchers Burke and Hare, whose murderous exploits in the Old Town are still a cause célèbre. Like many of his contemporaries, Stevenson himself led something of a double life. He lived in the smart 'new' town, but regularly drank and consorted with prostitutes in the 'old' town. All this fuelled his imagination and helped create the Jekyll and Hyde story.
'The city's haunted and violent past is all around you; it's impossible to escape.' (Ian Rankin, quoted in the Independent)
Edinburgh is home for Ian Rankin's detective John Rebus. For Rebus, Edinburgh is 'a state of mind': hidden fears and dangers lurk in the alleyways just a stone's throw from the smart shops and Georgian facades. It may have been one of the most beautiful cities in Europe, but he always dealt with its flip side… Rebus hailed from Cardenden in Fife (like Rankin himself), and had an outsider's view of the city; in Rebus's opinion, despite its beauty, Edinburgh 'was a crime scene waiting to happen' (The Falls).
'He couldn't see himself leaving Edinburgh. It was the oxygen in his bloodstream, but still with mysteries to be explored. He'd lived there for as long as he'd been a cop. The two – job and city – becoming intertwined ever coming near to completion. Blood-stained past mingling with blood-stained present; Covenanters and commerce; a city of banking and brothels, virtue and vitriol… Underworld meeting overworld' (Exit Music).