IAN RANKIN MARKS THE 30TH ANNIVERSARY OF JOHN REBUS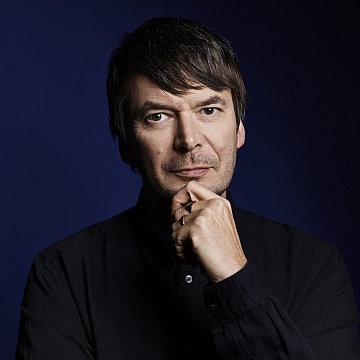 2017 marks the thirtieth anniversary of one of crime fiction's greatest characters, John Rebus, created by one of the world's leading crime writers, Ian Rankin.
On 28th April the Orion Publishing Group announced news of a year-long series of events and activities to mark the anniversary of the famous creation.
28th April is both Ian Rankin's birthday and the date Rebus first walked across the page of Knots and Crosses. Over the course of the anniversary year Rankin will be embarking on a major international tour; Orion will be publishing special editions of selected titles; and two very exciting events in Edinburgh and London are being planned.
One of the highlights of the year is a role Rankin has accepted at one of the UK's most respected universities with an international reputation for its creative writing courses. The University of East Anglia is delighted to announce that Ian Rankin will join as UNESCO City of Literature Visiting Professor in September 2016. It is a testament to the impact Ian Rankin and his creation John Rebus has had on crime writing and British literature that he has been offered this prestigious position.
UEA's prestigious visiting UNESCO professorships bring leading authors of international reputation to the university by invitation, to engage with UEA's world-leading Creative Writing programmes. Ian Rankin will be on campus during the autumn semester, and contribute to seminars, lectures, and tutorials.
Ian Rankin said:
"I was still a full-time student when I wrote Inspector Rebus's first adventure. That was in 1984/5 and Edinburgh University didn't have a Creative Writing course. Almost no university did – and I remember being jealous of Ian McEwan and others who had learned from their experiences at the University of East Anglia. That's why it is such a privilege and honour to accept UEA's offer of a Visiting Professorship. I hope to learn, share, and teach, because as a writer you should never stop trying to hone your craft."
Henry Sutton, senior lecturer in Creative Writing at UEA, co-director of UEA's MA in Prose Fiction, said:
"We are thrilled to be welcoming Ian Rankin to UEA. His extraordinary experience and expertise as a writer of contemporary fiction will be invaluable to our current students, from undergraduates to those studying for PhDs. Ian will also be involved in UEA's new Crime Fiction MA – the crime fiction genre being an area of increasing expertise at the university."