IAN REVEALS THE TITLE OF THE 20TH REBUS NOVEL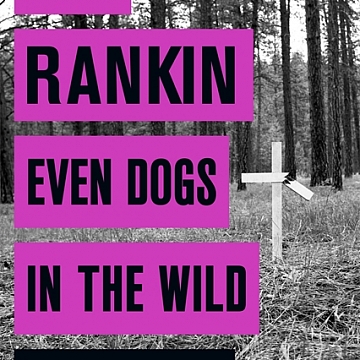 JOHN REBUS WILL RETURN THIS AUTUMN
In an interview with the Mail on Sunday, Ian has revealed that his new novel featuring John Rebus will be called Even Dogs in the Wild. It is the 20th book in the Rebus series and will be published in November 2015.
In 2014 Ian had a year's sabbatical when he took time out to travel, pick some grapes, captain a Scottish crime writer's 5-a-side football team again their English counterparts, write the introduction to Van Morrison's Selected Lyrics and generally relax and enjoy life. After his well-earned break Ian Rankin returns with a stunning new novel, bringing together many of his greatest characters in a story exploring the darkest corners of our instincts and desires.
Detective Inspector Siobhan Clarke is investigating the death of a senior lawyer during a robbery. But the case becomes more complex when a note is discovered indicating that this may have been no random attack. When local gangster Ger Cafferty receives an identical message, Clarke decides that the recently retired John Rebus may be able to help. He's the only man Cafferty will open up to, and together the two old adversaries might just stand a chance of saving Cafferty's skin.
Even Dogs in the Wild will be published November 2015.