PLANS AFOOT FOR A NEW REBUS TV ADAPTATION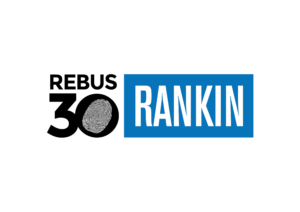 REBUS TO MAKE A WELCOME RETURN TO THE SMALL SCREEN
Eleventh Hour Films, the independent drama production company, has announced that it has secured the television rights to Ian Rankin's bestselling Rebus series.  Gregory Burke, the award-winning writer of '71, Entebbe and Black Watch will be adapting the novels, to deliver a bold and visionary take for a contemporary international TV audience.
Ian Rankin says: "I'm so thrilled and honoured that Gregory Burke is bringing his outstanding storytelling talent to Rebus. As far as I'm concerned it's the perfect match, allowing the character of John Rebus to emerge in all his complex three-dimensional glory."
Screenwriter Gregory Burke adds: "It is an honour and a privilege to have the opportunity to work on adapting an iconic character like John Rebus for television. As someone who has grown up and lives in South East Scotland, Ian Rankin's best-selling books provide the perfect material to make a thrilling series about crime in the modern world."
Watch this space for more information as it is released!