Ian's end of year round-up
Ian's traditional end of year review, as he looks back on 2020 and picks his favourite films, books and records…
A Song For The Dark Times, eh?
It was September 2019 when that title popped into my head, courtesy of a quote from playwright Bertolt Brecht that I read somewhere.  Brexit, Trump, global wildfires, the rise of the Far Right…  My feeling was, we were living through dark times.  Little did I suspect what was around the corner.
I started writing the book in late-autumn, and made the propitious decision to set it not in the summer ahead but the summer just past.  As is my way, once the first draft was done I did the bulk of the research.  I'd already sourced the reference books I needed.  In January I drove north, scouting out locations.  At first the book was going to be set in the real-life town of Tongue, but as I walked around Tongue I realised it was maybe too populous.  There was too much commerce.  It even had a police station.  So I drove east and picked a spot, deciding to place a fictional village called Naver there.  At the end of that trip I headed back to Edinburgh.  Soon after, the virus arrived, followed by lockdown.  Mid-March I was supposed to fly to the USA to do a festival event with John Grisham.  Well, that never happened, and suddenly my diary became very empty.  I dug deeper into the novel, using it almost as an escape tunnel.  As long as I was embedded in John Rebus's world, I didn't have to focus on the bleakening reality all around me.  An hour of daily outdoor exercise was permitted during lockdown, and the weather remained blessedly fine, so I would walk through Edinburgh's emptied streets, stopping to take photos with my camera-phone.  It was both weird and exhilarating at the same time – imagine August in Edinburgh with almost nobody on the streets.  Then, at the end of the hour, it was back to my room and back to Rebus.
Somewhere in the midst of it all, the National Theatre of Scotland asked me to write a commentary on the pandemic.  Fans had been inquiring how Rebus would be coping, so I created a six-minute monologue titled 'John Rebus: Lockdown Blues'.  I was flattered when actor Brian Cox said he would be my Rebus for the monologue's duration.  It was such a buzz watching over Zoom as he rehearsed and then nailed it.  (Ah yes, Zoom – I am by nature a technophobe, but have been dragged into the twenty-first online century.  Zoom and the like helped book tours take place and literary festivals happen.  It wasn't quite normality but it was far better than nothing!)
Anyway, go check out 'Lockdown Blues' on YouTube if you've not already seen it.  It might be the only thing I ever write about the virus…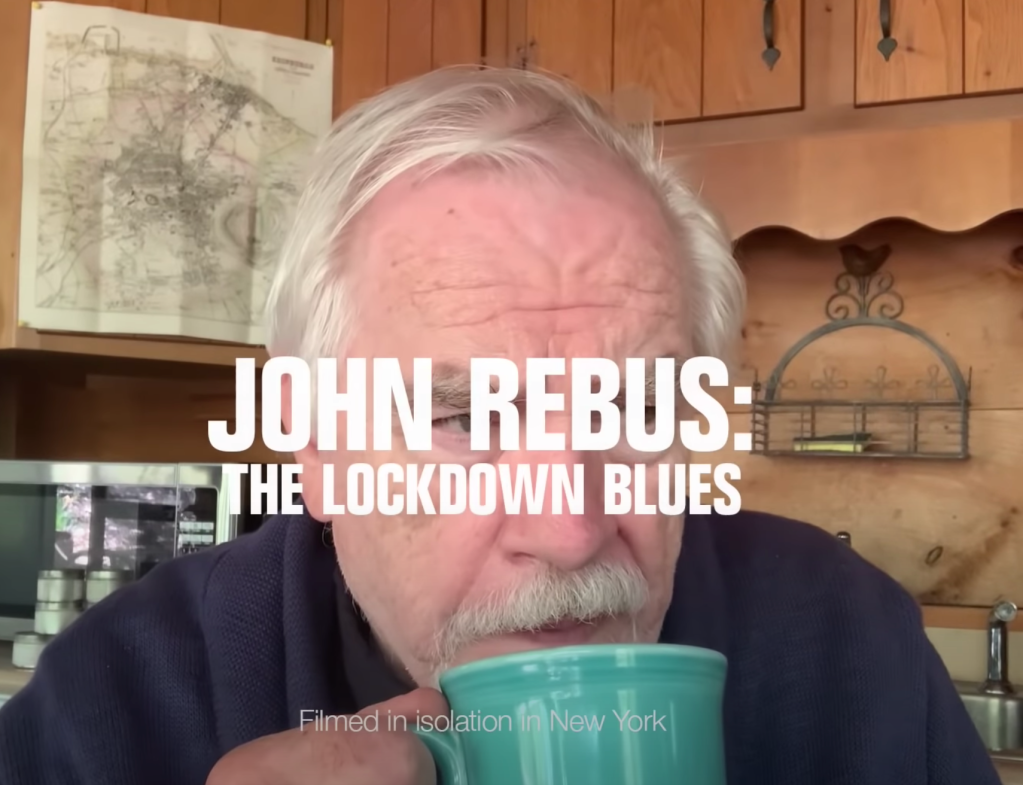 I'm writing this newsletter at the start of December and news is about to break that I have written a second book this year.  I was approached by the estate of novelist William McIlvanney.  (Many of you will know that he was a huge early influence on me and on the creation of John Rebus.)  At his death, Willie left behind copious notes and scenes for a fourth book in his 'Laidlaw' series.  Would I take a look at them with a view to judging whether a finished book could be created?  It was an honour and a privilege to read the manuscript and, yes, I could see a way to turn the pages into a novel.  The estate then asked me to do the work.  A huge responsibility – I've never tried to capture another writer's voice and world before  –  but what a thrill it was to walk alongside Jack Laidlaw through the streets of early-70s Glasgow, a city where poetry is as likely to break out as violence.  The book is pretty much done.  The people who've seen it thus far love it to bits.  It'll be published in the autumn of 2021, all being well.  More news when I have it.
It has been a weird year, of course.  I've hardly seen any films.  Record shops were closed for long periods.  The last gig I attended was in March (Blanck Mass).  As for pubs… let's not even start.  But here are my favourite books, films and albums of the year.
Books:
I was asked by the New Statesman magazine for a couple of choices and I plumped for Maggie O'Farrell's Hamnet and Georges Simenon's The Snow Was Dirty.  For the Daily Express, on the other hand, I flagged up The Last Crossing by Brian McGilloway and Pine by Francine Toon.  Of the sixty-odd other books I've read so far, my favourites include Robert Webb's first novel Come Again, Ragnar Jónasson's The Mist, Hallie Rubenhold's The Five, 1 2 3 4 by Craig Brown, Sword by Bogdan Teodorescu, and These Women by Ivy Pochoda.

As I say, I didn't get to see much at the cinema, but The Lighthouse (which I saw pre-lockdown) was amazing.  And I wore a face mask between shutdowns to allow me into The Filmhouse to see Saint Maud.  Both are claustrophobic studies of obsessive relationships and both pack a definite and lingering punch.
My favourite ten albums of the year:
Isobel Campbell – There Is No Other
worriedaboutsatan – Time Lapse
Erland Cooper – Hether Blether
Bob Dylan – Rough and Rowdy Ways
Sparks – A Steady Drip, Drip, Drip
Andrew Wasylyk – Fugitive Light & Themes of Consolation
Colin Steele Quartet – Joni
A Certain Ratio – ACR Loco
Catherine Anne Davies and Bernard Butler – In Memory of My Feelings
Brian Eno – Film Music 1976–2020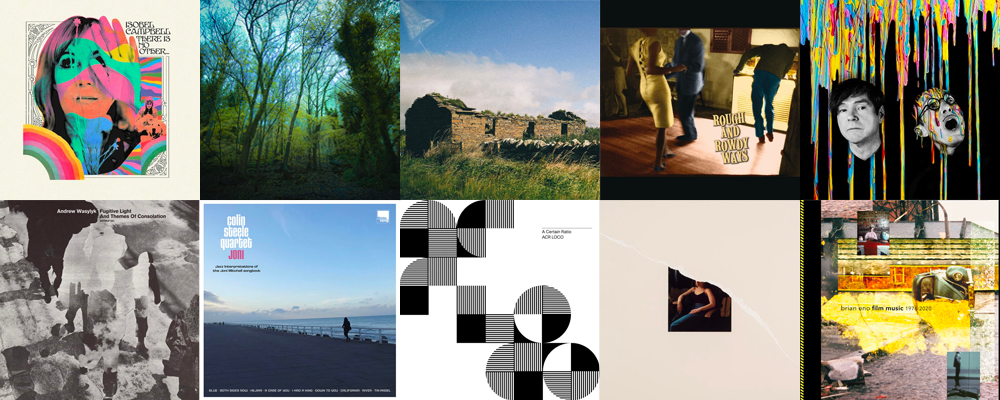 And that's pretty much it for another year.  A Song For the Dark Times is entering its ninth week in the UK Top Ten (having managed to grab the Number One slot for one week from a pesky kid called Richard Osman – his book isn't half-bad either).  It's been great to see Dark Times earn so many warm words and plaudits.  Rebus not only perseveres but grows more interesting to me (and, I think, to readers) with each passing year.  I very much doubt we've seen the last of him.  Once the virus passes, he'll be out there again, sticking his nose in where it's not wanted and making trouble for himself and others.  I don't suppose we'd want him any other way.
Enjoy Christmas if you can.  Stay safe and sane (reading and listening to music have helped me more than I can say – oh, and jigsaws, too).  Here's to the dark times passing and 2021 proving to be a smoother ride.
Ian